Posted by

Mongo
Monday, December 7, 2009
With Christmas Shopping in full swing, why not give that special someone a Christmas shirt they won't be embarrassed to wear around. M.A.M.S The Store is offering several designs with new ones added regularly. Warning, some are not kid friendly and could offend Aunt Harriet so be careful.
First up, we honor the reason for the season and guess what? It's a Celebration, Bitches!
Depicting what might have transpired between the three wise men before they showed up at the manger with 2 out of 3 crappy gifts. The design comes in black or white with several shirt styles and colors to choose from as well as bags, mugs, and other gifts as well.


Get It's a Celebration, Bitches!
From CaféPress and Zazzle.
Next up, who doesn't love A Christmas Story? Here we take some of the best memories and bastardize the hell out of them.
When Ralphie muttered the Queen Mother of all dirty words, we all laughed because we've been there, as kids. So, why not show Mom and Dad what you really meant instead of the F dash dash dash word.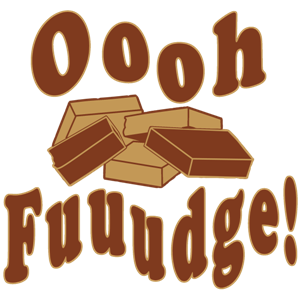 Get Oh, Fudge!
from CaféPress and Zazzle
When you win a major award from Italy….it said Fra Gee Lay on the box, you want to show it off in your window. And nothing says major like a fishnet stocking leg lamp. This one combines with the popular phrase "I Love Lamp," uttered by Brick Tamland from Anchorman The Legend of Ron Burgundy with the soft warm glow of electric sex in the window inspired by the Leg Up Lamp from Christmas Story.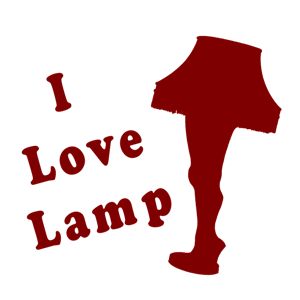 Get I Love Lamp
from CaféPress or Zazzle
The song goes, "I saw Mommy kissing Santa Claus" but I think this little girl stuck around and saw what Santa put in Mommy's stocking. I don't think it would have been a laugh if Daddy caught them and frankly, you have good leverage to get that pony this year. Design comes in Black, White, or "Hell, I'm embarrassed" Red on any number of style or color shirts as well as mugs, buttons, etc.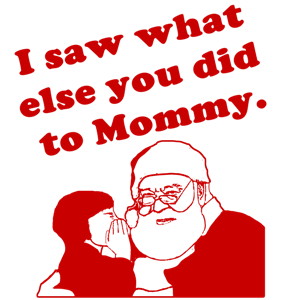 I saw what else you did to Mommy
is available from CaféPress and Zazzle
And lastly, you want to let the world know exactly what you got going on by telling it like it is. I'm Hung Like a Christmas Stocking comes in two styles, short and sweet for easy reading, or a little more descriptive with the additional line (by the chimney with care)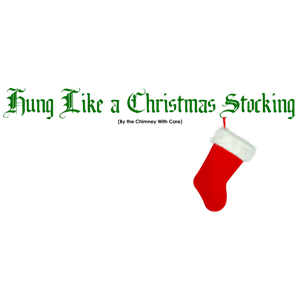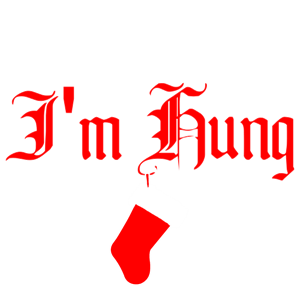 I'm Hung Like a Christmas Stocking
is available from CaféPress and Zazzle
Merry Christmas, Hallelujah, Holy Shirt, where's the Tylenol.